We have the facilities to host intimate retreats or large festivals
Capacity to host 70 persons in new lodges, cottages, and cabins

3 stunning and newly renovated lodges

10 luxury cottages

Cabin, tent, and RV accommodations

Camping and RV spaces for up to 400 guests

Mandala Studio
Store & cafe

Commercial kitchen
Pool, lake, and streams for recreation

Mountain trails and camp activities

Commercial performance stage and venue for 2500

Glenbrook Studio
A variety of unique venues and accommodations provide multiple opportunities for large and small groups. From an outdoor stage that is perfect for hosting festivals to the Mandala Store, which has all of the essentials that overnight guests may have forgotten — we have the facilities to meet your needs. Host a business workshop in Mandala Studio (1,200 sf seats 75) which is equipped with A/V capabilities or lead the attendees of your yoga retreat in a Vinyasa Flow either on our outdoor yoga platforms that overlook Kelsey Creek or in our newly developed Glenbrook Studio (2,100 sf seats 125).
Mandala Springs focuses on the health, rejuvenation, and healing for all types of people — from the busy executive to the stay-at-home parent. We provide an ideal setting to take the necessary time and focus on wellness, wholeness, and healthiness.
Wellness with a Purpose
We are poised to partner with groups of any size and provide the space and support needed for inspiration, innovation, and transformation. We'll work with you to customize a wellness experience based on your specific goals — we work tirelessly to ensure that each event hosted with us acts as a catalyst for your desired outcomes.
Wellness Experiences available onsite by request
We want to partner with you and host your conscious events
GROUP RETREATS & EVENTS OF ALL SIZES
We host a wide range of conscious retreats and events. We partner with producers to create thought-provoking programming and craft an onsite experience that inspires positive transformation. From small retreats to large music festivals we can do it all.
WELLNESS FOCUSED CORPORATE RETREATS
Enrich your off-site meetings on our campus with Mandala Springs' guided workshops and activities designed to bring out the best in your team. Our expert teachers deliver cutting-edge leadership and team-building programming all while you and your team enjoy a carefree camp experience.
CONSCIOUS WEDDINGS
Mandala Springs is a magical property and the ultimate wedding venue. Romantic, all-inclusive, and unforgettable — we are committed to creating an unparalleled experience for you, your partner, and your loved ones.
Our facilities provide sacred spaces for both indoor and outdoor ceremonies. From creekside to mountain top, or from meadow to pavilion — a unique and memorable experience is guaranteed.


Stay in one of our newly renovated lodgings
We offer a variety of accommodations to fit your lifestyle and budgetary needs. We can host individuals overnight, family gatherings, or book the entire place for your wedding, corporate retreat, or special event.
Life Changing EXPERIENCES
Mandala Springs offers many diverse experiences that can complement your event. We have miles of walking trails with expansive views of the Mayacamas Mountains — be surrounded by nature around every turn. We have a large pond that is perfect for paddle-board yoga, sunbathing while floating or boating activities. There are multiple fields available for gatherings or yard games and an outdoor pavilion that is lit by strung Edison bulbs and has a sound system for ambiance and dancing.
Amazing Experiences Included in your stay
Additional Experiences available onsite by request
ALL-INCLUSIVE RETREAT CENTER
Onsite are numerous facilities that are designed to complement and enhance your experience. We have multiple indoor and outdoor venues for events, a store/cafe that has all the necessities, and a 30' commercial kitchen trailer to name a few.
We offer indoor accommodations for up to 65 in our newly renovated lodges and cottages. For those who prefer to be closer to nature, we have camp and RV sites that can host up to 500 people overnight.

RESTORATIVE CUISINE for events
The seasonal vegetarian menus that we offer use ingredients that are locally sourced, organic, responsibly farmed, and as much as possible come from our garden and orchard.
Uncompromising and impeccable service is something that we believe in and strive towards at Mandala Springs. We are here to try and make your experience with us exceptional and unforgettable.


We believe food is medicine. Experience delicious and restorative event catering - offered with love, from our garden to your plate.
From our Garden and Orchard
The fruits and vegetables used in the creation and presentation of the meals prepared at Mandala are, as much as possible sourced from our very own garden and orchard.
Our team is inspired by and works towards self-sufficiency and sustainability — we actively strive to grow organic local produce for a bright and healthy future.



Eating to Save the Planet
At Mandala Springs, we believe that a healthy nutritional diet, in combination with a holistic lifestyle, can have a positively transformative effect on the body, mind, and environment. We offer sustainably and locally sourced, organic, plant-based food as part of a wholesome vegan/vegetarian diet program that detoxifies the body and focuses the mind to deepen one's spiritual practice, resulting in a long-lasting positive impact on the environment.
External and environmental change stems from our internal worlds — the fuel we put into our bodies must reflect the world we are trying to create. This is why we produce, offer, and eat healthy and delicious food that is purposed to heal the body and to save the planet.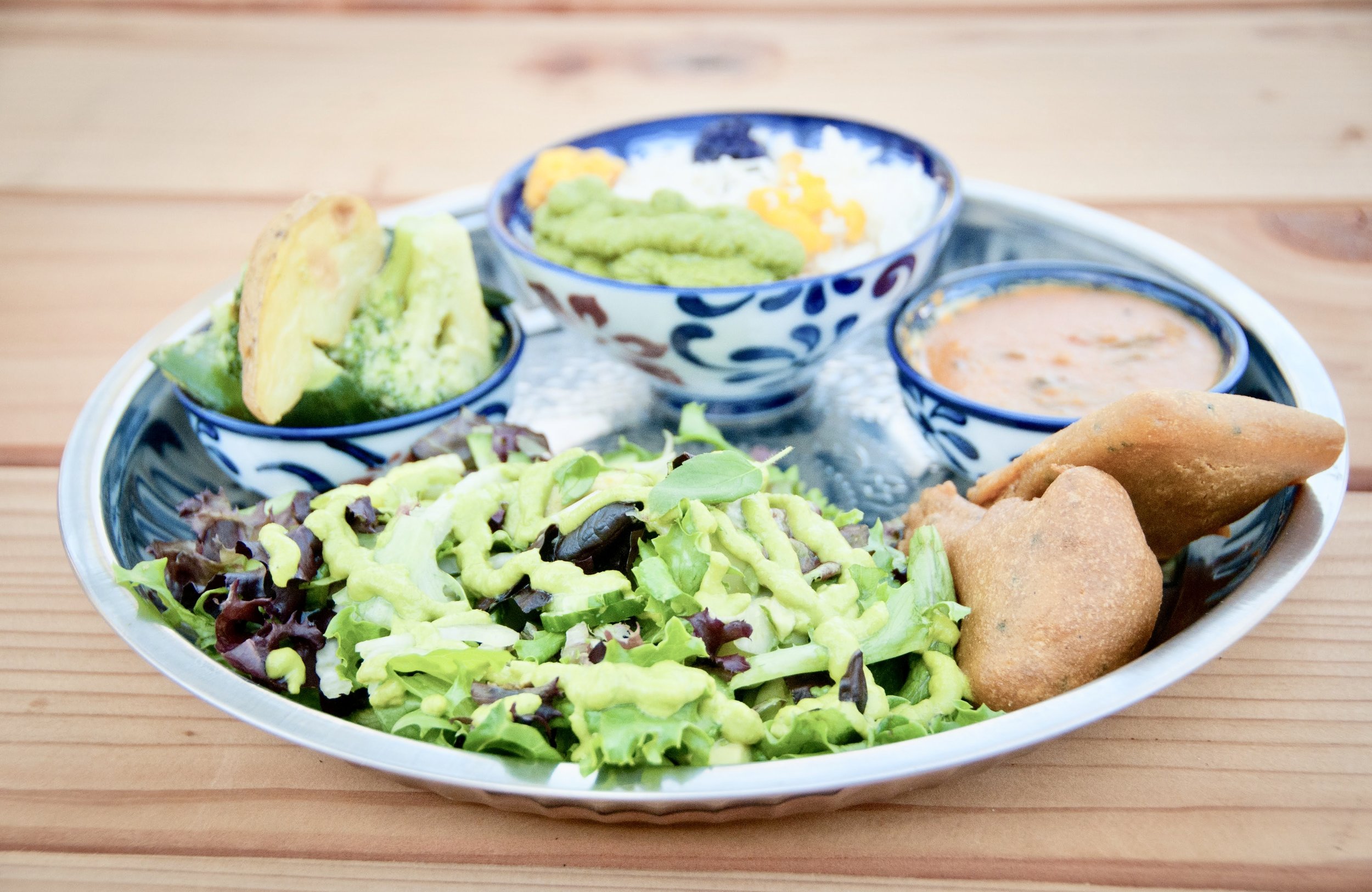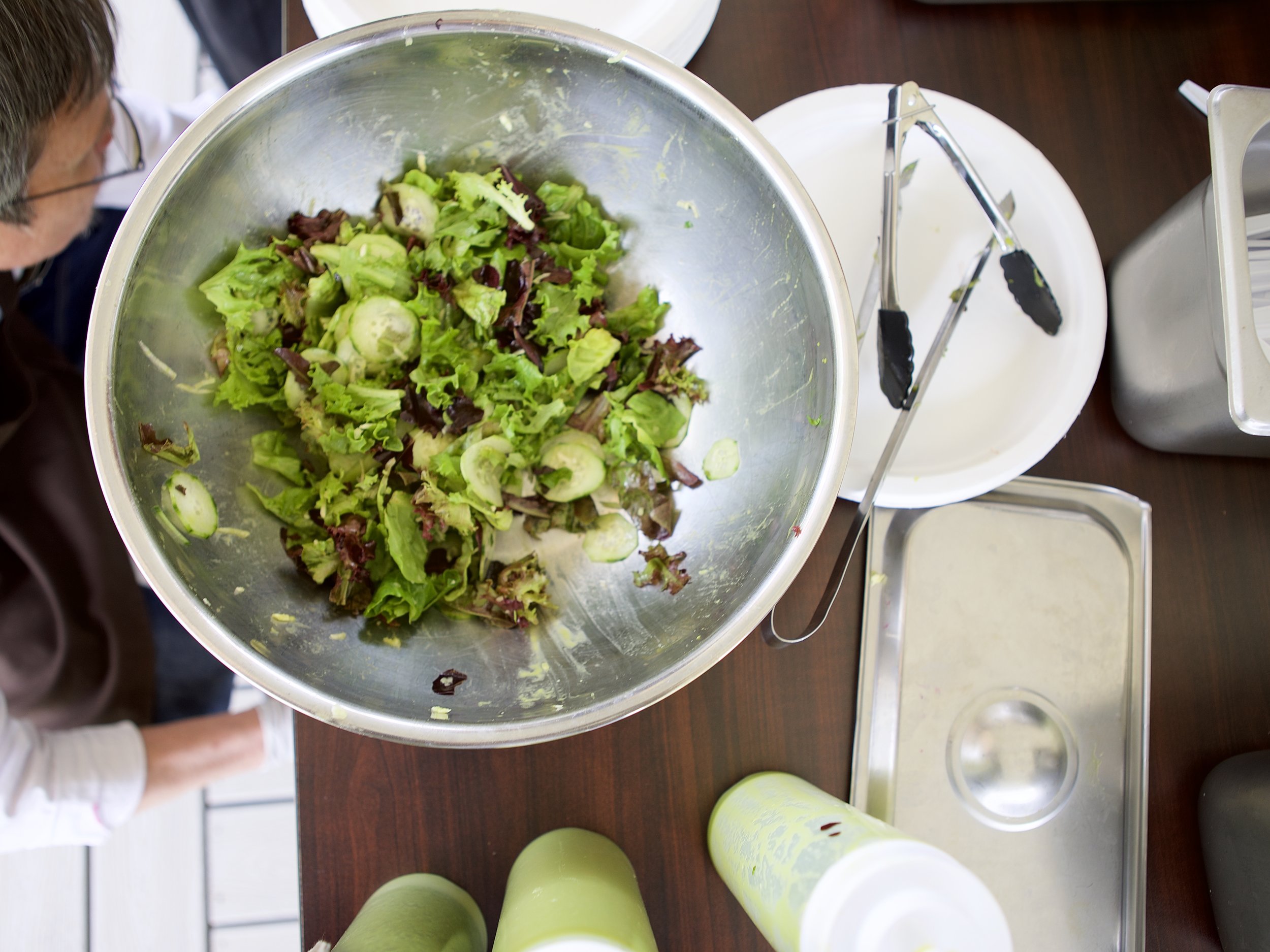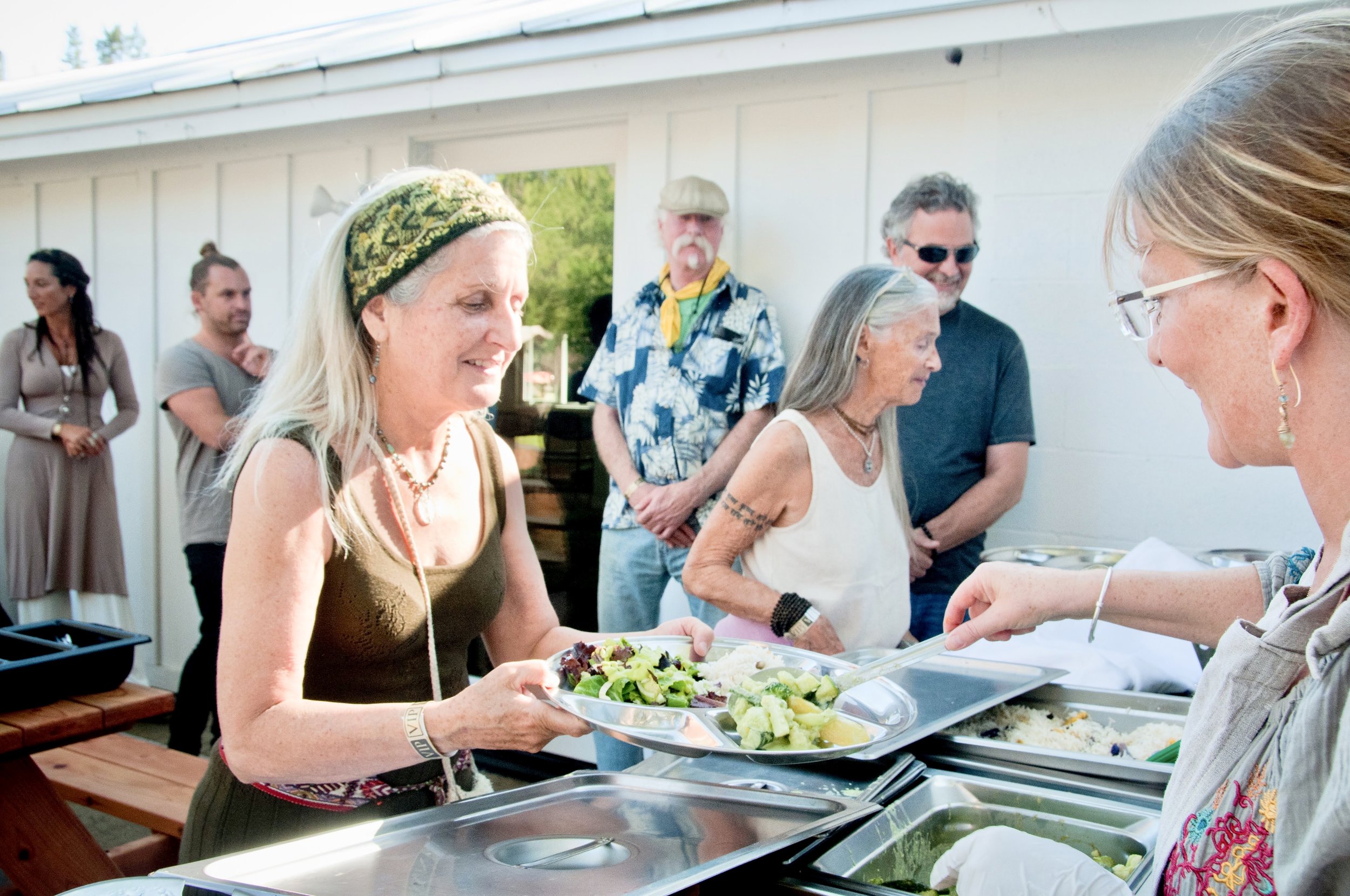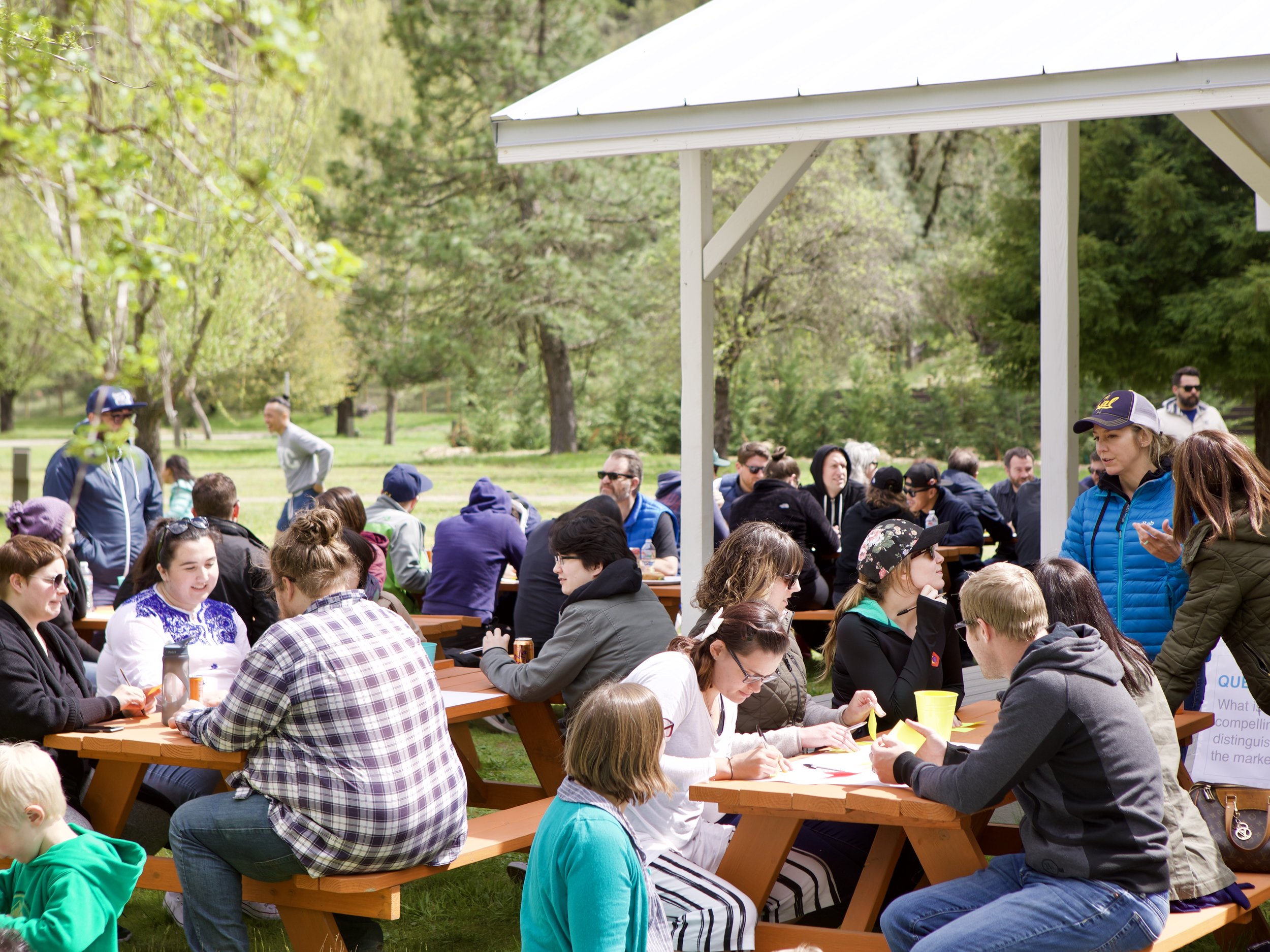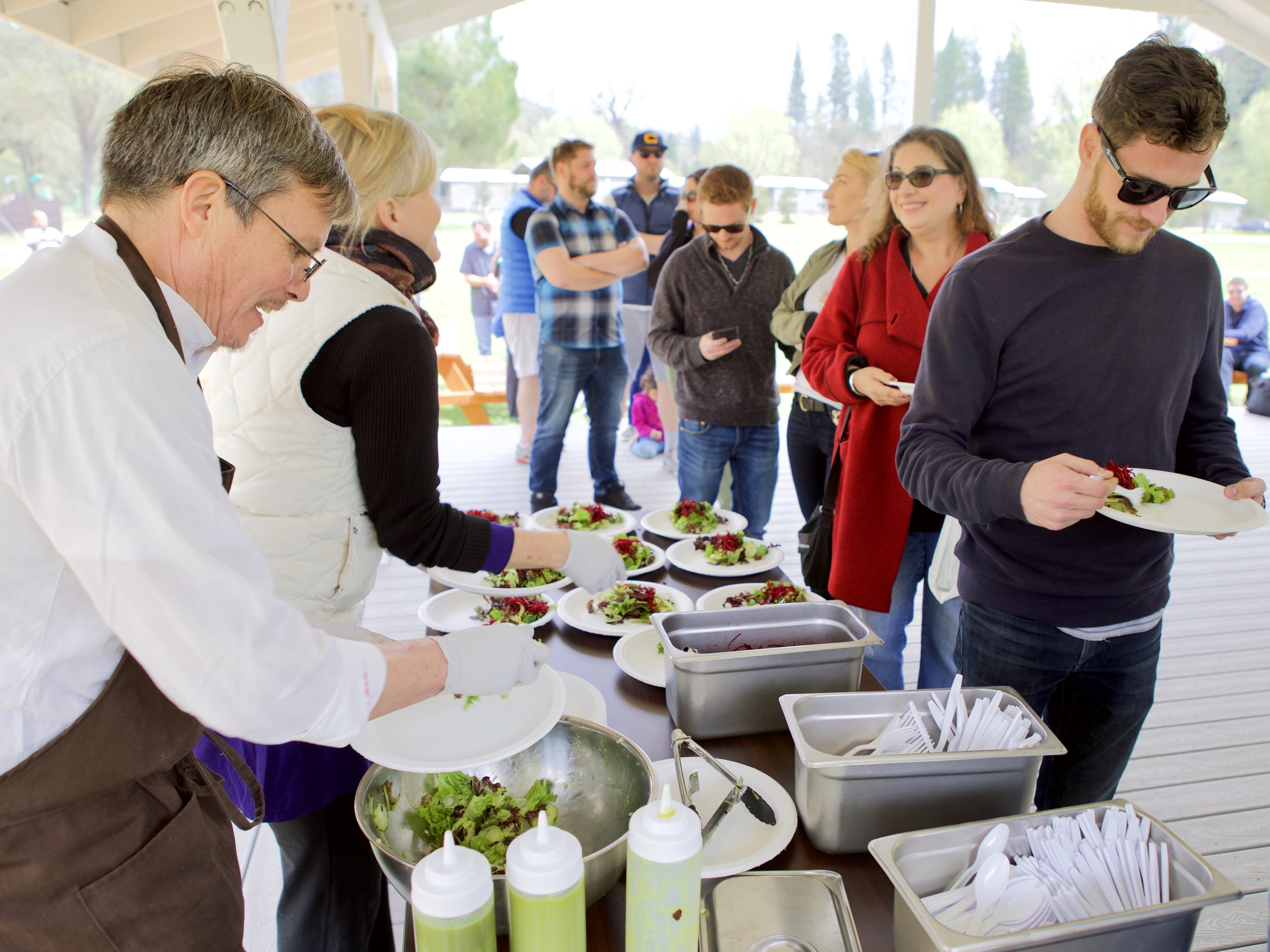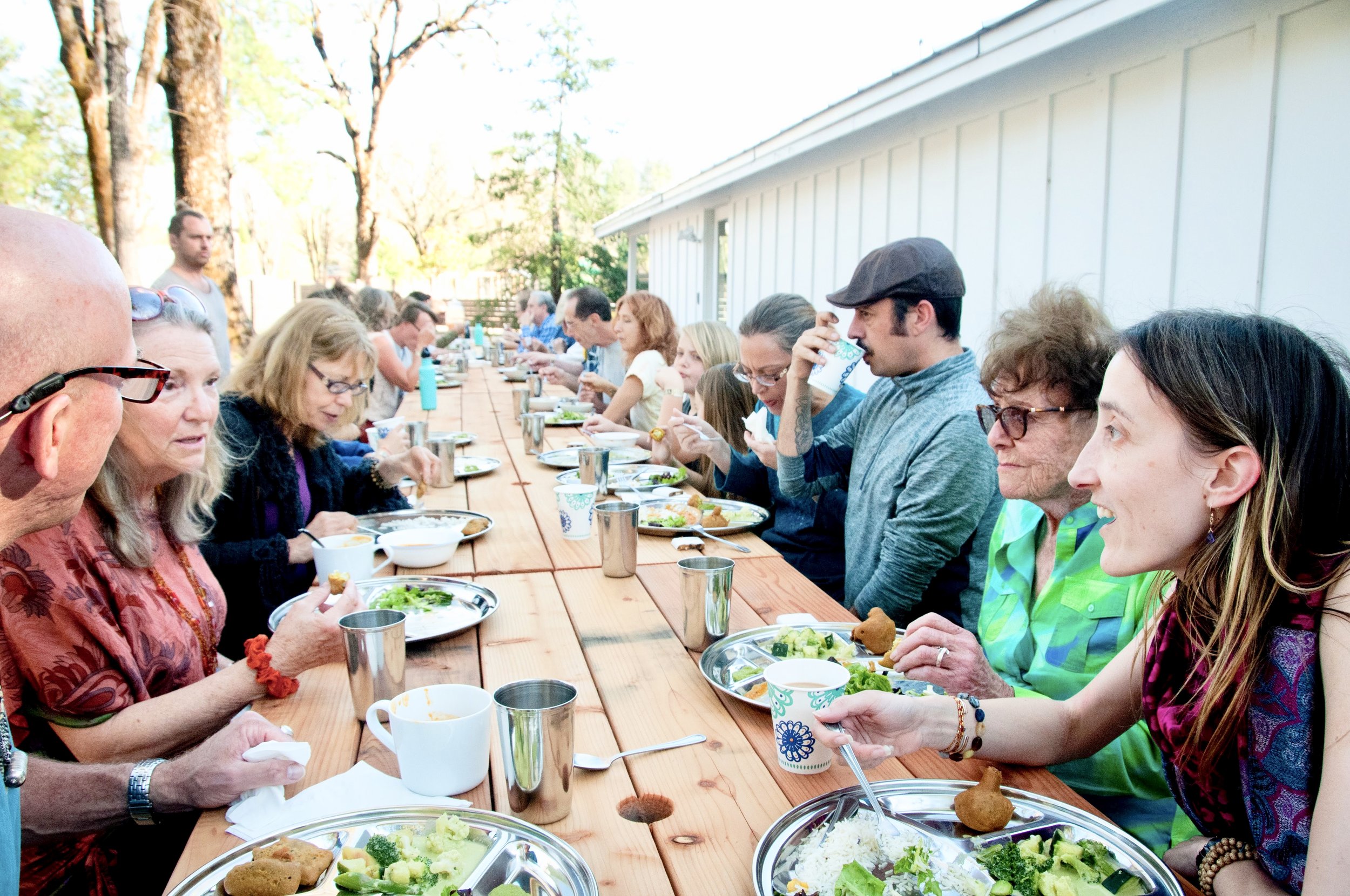 Vegan & Vegetarian Offerings
Hire us to produce gourmet vegetarian meals for your event or bring a chef of your own — either way, your group is in for a treat. We have a garden and orchard that yield seasonal fruits and vegetables that are perfect to cook in our 30' commercial kitchen trailer which is equipped with everything a chef needs to produce incredible and sustainable food offerings.
Contact us before your event and sign up for a variety of educational programs that we provide — ranging from cooking courses to the creation of personal detox diet plans. Supporting a healthy, plant-based, and sustainable lifestyle for you, your family, and the attendees of your event is one of our goals.
Organic - Locally Sourced
*Note: All meals onsite are catered to groups of 20 or more persons, and must be scheduled in advance. We do not operate a restaurant. All overnight guests need to bring their own food onsite.
Contact us for more information or a quote today!