We believe food is medicine. Experience delicious and restorative event catering - offered with love, from our garden to your plate.
From our Garden and Orchard
The fruits and vegetables used in the creation and presentation of the meals prepared at Mandala are, as much as possible sourced from our very own garden and orchard.
Our team is inspired by and works towards self-sufficiency and sustainability — we actively strive to grow organic local produce for a bright and healthy future.



Eating to Save the Planet
At Mandala Springs, we believe that a healthy nutritional diet, in combination with a holistic lifestyle, can have a positively transformative effect on the body, mind, and environment. We offer sustainably and locally sourced, organic, plant-based food as part of a wholesome vegan/vegetarian diet program that detoxifies the body and focuses the mind to deepen one's spiritual practice, resulting in a long-lasting positive impact on the environment.
External and environmental change stems from our internal worlds — the fuel we put into our bodies must reflect the world we are trying to create. This is why we produce, offer, and eat healthy and delicious food that is purposed to heal the body and to save the planet.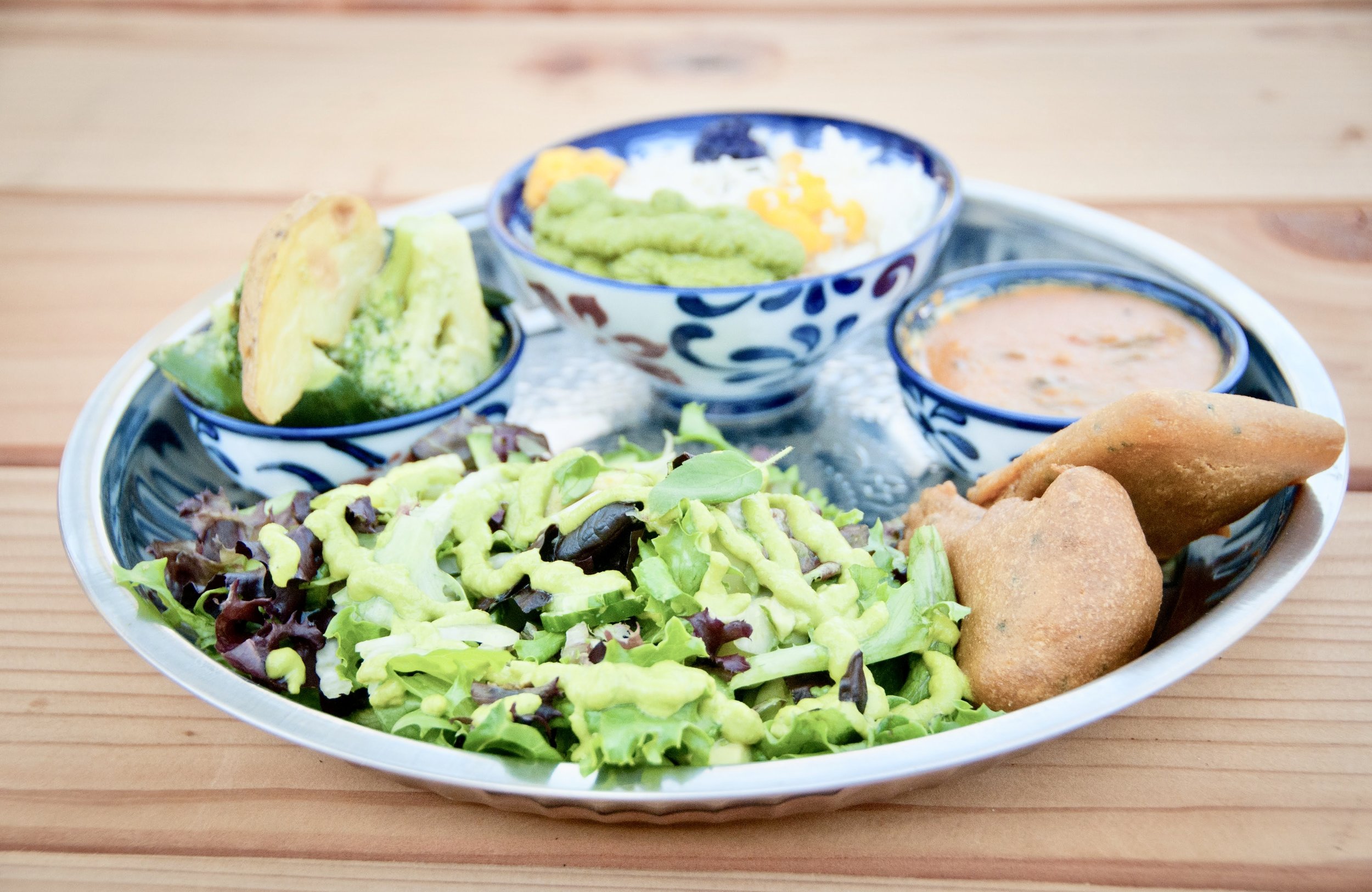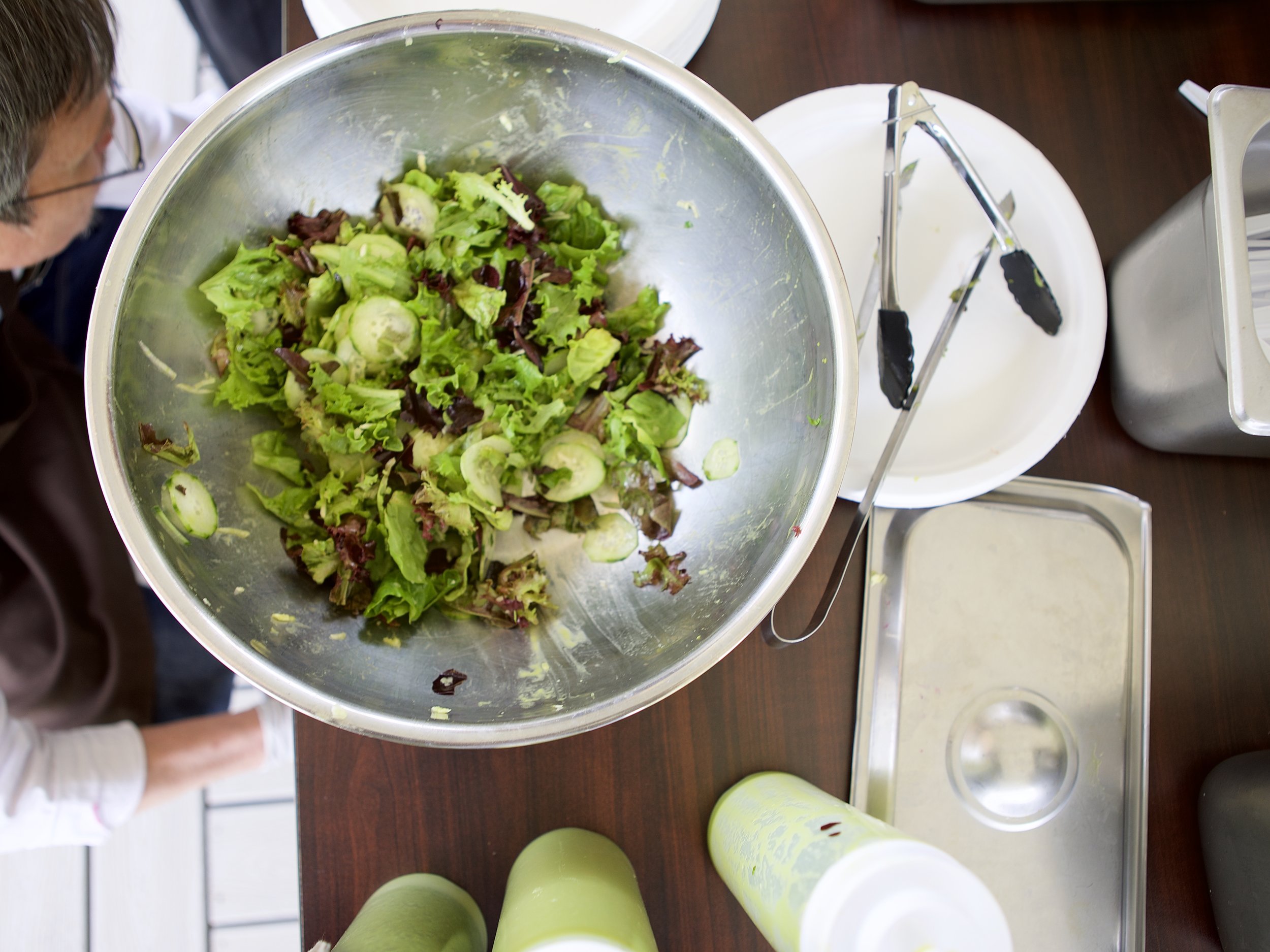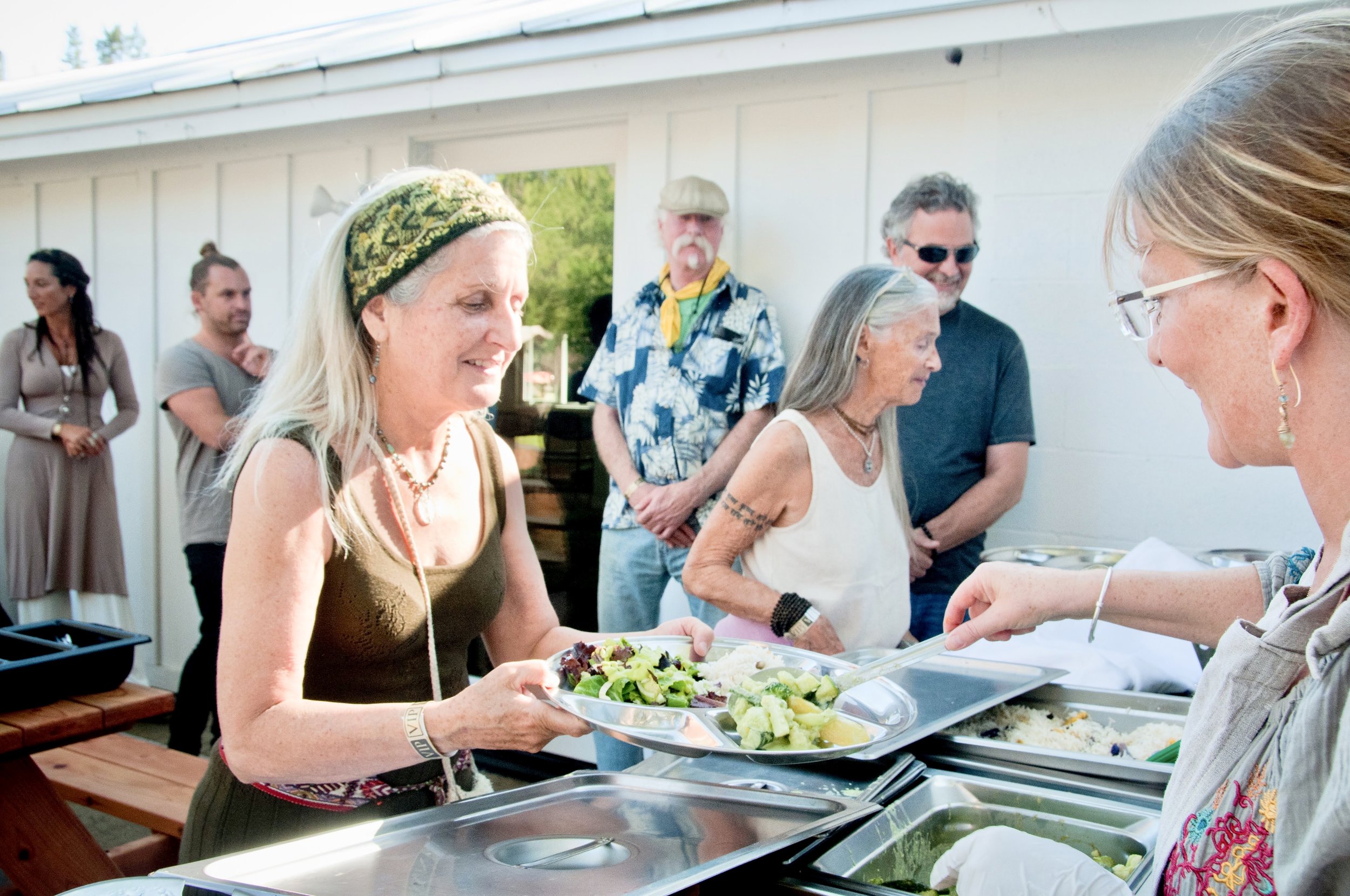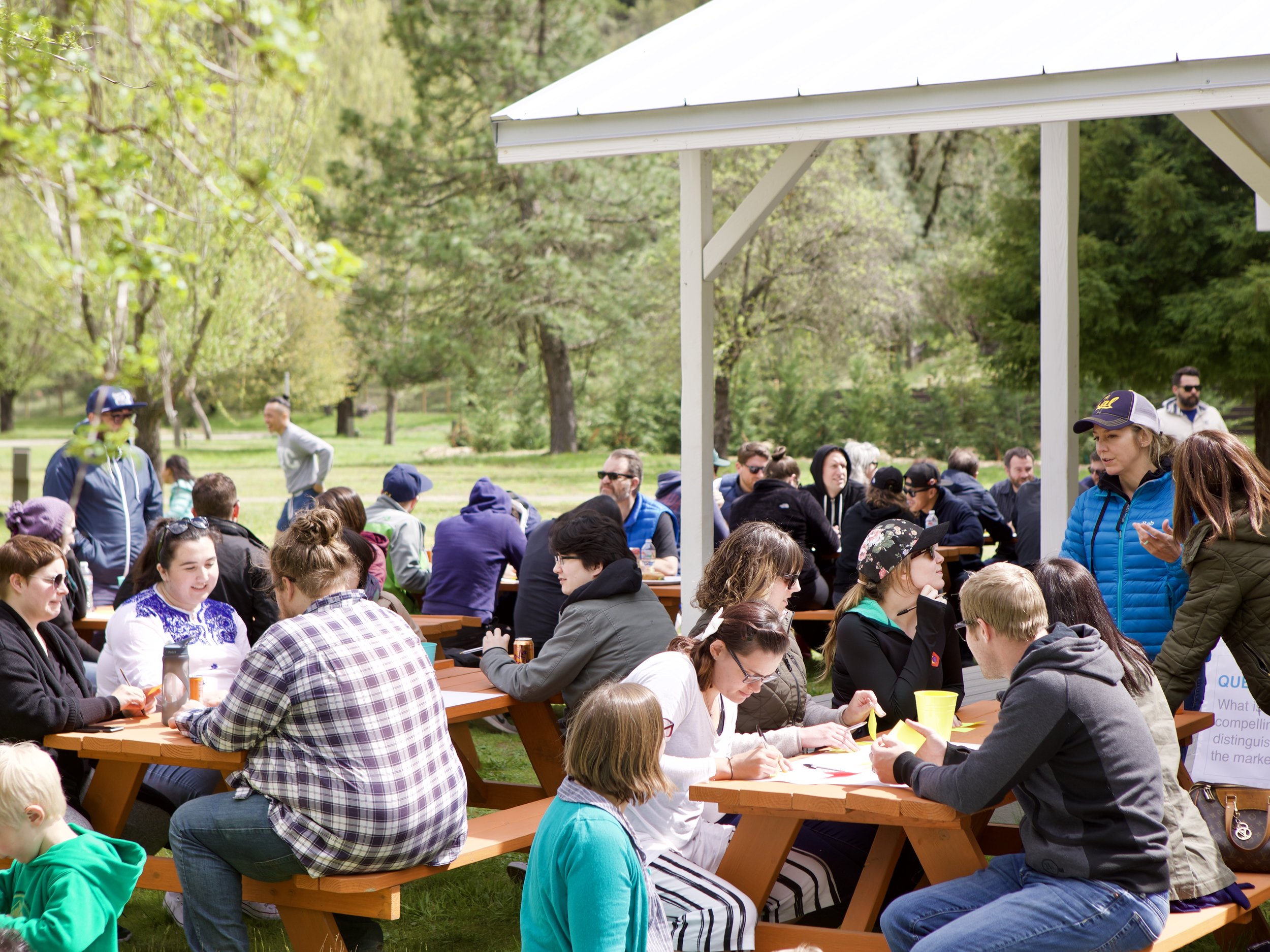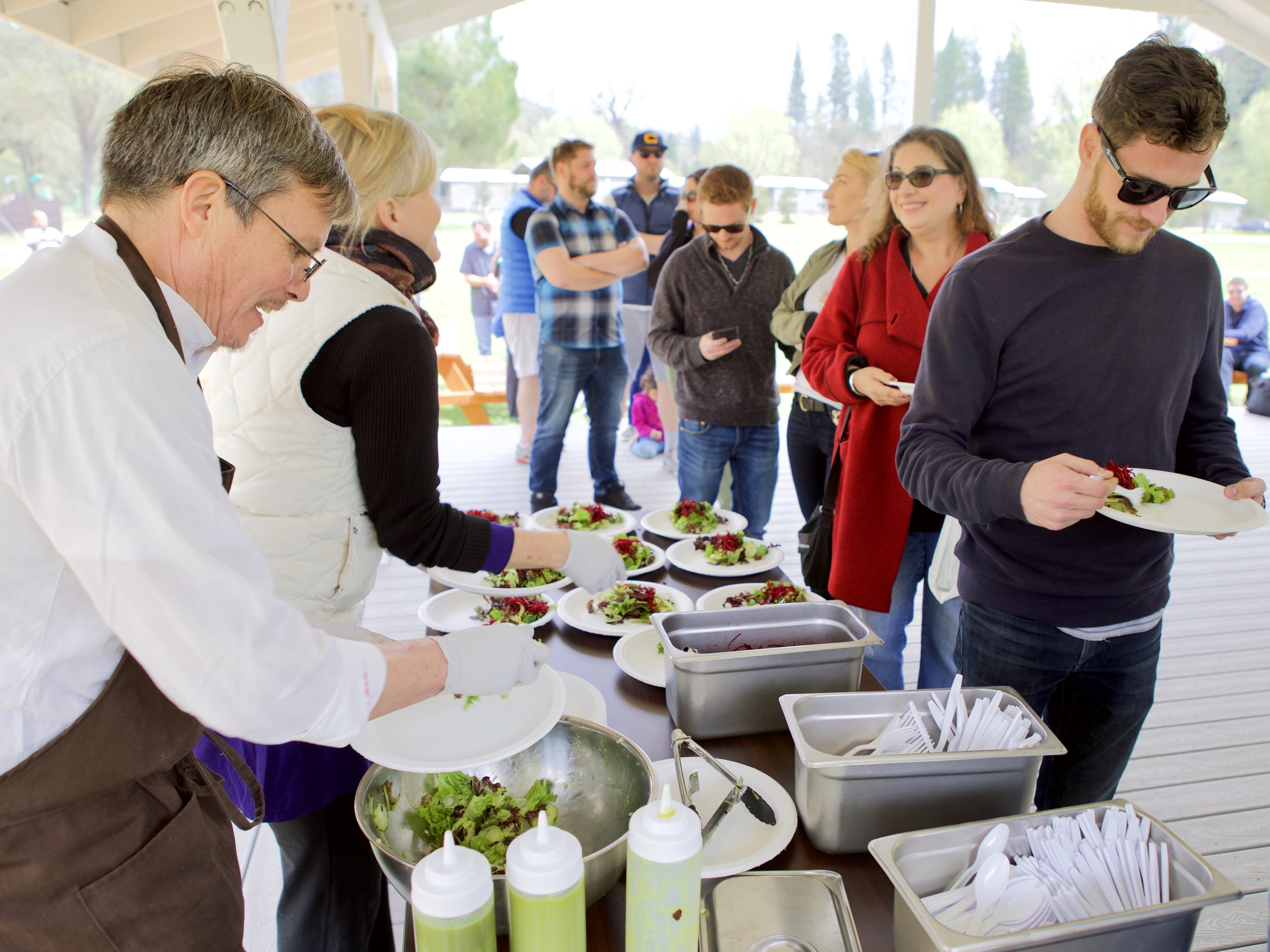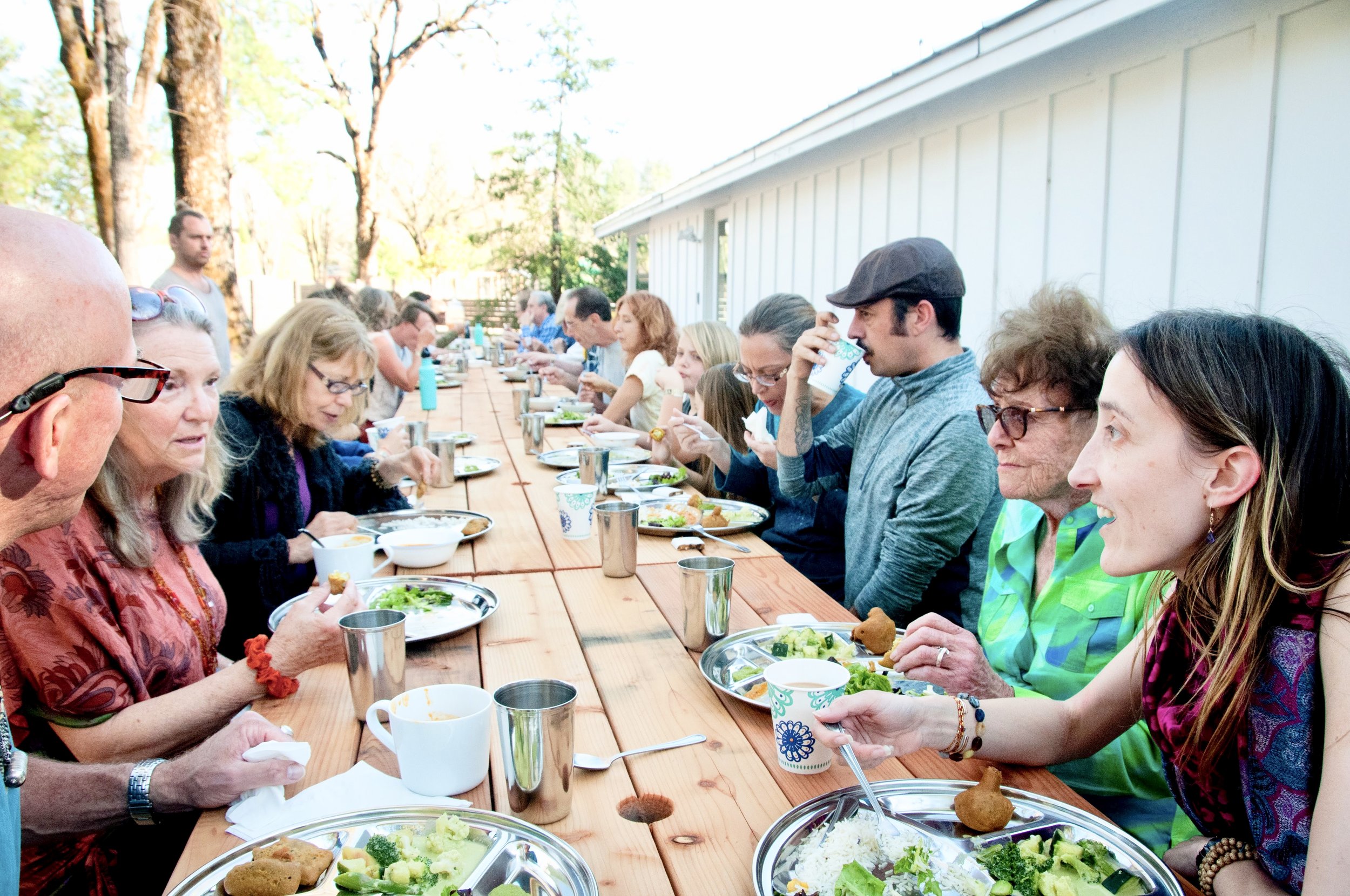 Vegan & Vegetarian Offerings
Hire us to produce gourmet vegetarian meals for your event or bring a chef of your own — either way, your group is in for a treat. We have a garden and orchard that yield seasonal fruits and vegetables that are perfect to cook in our 30' commercial kitchen trailer which is equipped with everything a chef needs to produce incredible and sustainable food offerings.
Contact us before your event and sign up for a variety of educational programs that we provide — ranging from cooking courses to the creation of personal detox diet plans. Supporting a healthy, plant-based, and sustainable lifestyle for you, your family, and the attendees of your event is one of our goals.
Organic - Locally Sourced
*Note: All meals onsite are catered to groups of 20 or more persons, and must be scheduled in advance. We do not operate a restaurant. All overnight guests need to bring their own food onsite.
Contact us for more information or a quote today!